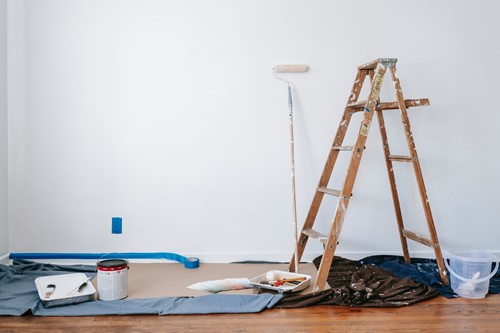 There are many steps that go into "finishing" an unfinished basement. One of the biggest challenges is renovating the basement walls in order to create a living space. Whether you hire a contractor or do the work yourself, there are some key things to consider in your process. Here are some expert tips for finishing your basement walls.
Get a Permit
If you plan to build brand new walls rather than seal the existing ones, you will need a permit. It might tempt many homeowners to skip a permit because the basement is invisible from the outside. However, avoiding fines from your local building authority is worth the effort. A lack of building permit may also come back to cause problems in the future if you decide to sell your home, leading to failed inspections and inconsistency with official building records. Contact your local housing authority to get a permit before you do any significant construction work in the basement.
Use the Right Materials
When finishing basement walls yourself, it's crucial to use materials that are specifically meant for basement construction. Not only will this make your finished basement rot and moisture-resistant, it will keep you in compliance with building codes. Some examples of materials to use include treated wood, moisture-resistant drywall and insulation. Using the correct materials for the job will save you time, money and frustration by ensuring your basement stays dry, mold-free and building code-compliant.
Don't Forget Pipes & Wiring
If you're adding plumbing and electricity to your basement, account for things like wiring and pipes in your walls. This includes planning the location and number of electrical outlets and whether you need to reroute existing pipes rather than add new ones. Many experts suggest adding brand new pipes rather than try to change existing ones, but this requires accounting for the extra space the construction will take up. Besides pipes, adding wire needs to be done in a safe and efficient manner both to abide by building codes and protect against potential fire hazards.
Try a Modular Wall System
If you want a comfortable middle ground between pure DIY construction and hiring professionals, consider a modular basement wall kit. This option lets you install ready-made walls by attaching them to floor and ceiling tracks. These walls can be removed or adjusted later if needed and are far quicker and simpler to install than building new walls from scratch. Check your local home improvement retailers for modular basement wall kits for a quick and inexpensive DIY-friendly alternative to hiring a contractor.
As with any home remodeling project, safety is of the utmost importance. Always use the proper tools and equipment, including protective gear and don't be afraid to hire help if you find yourself overwhelmed. However, with these tips you will be on your way to finished basement walls and increased value for your home.